Boost Clock* : up to 2525 MHz (Reference card: 2500 MHz)
Game Clock* : up to 2330 MHz (Reference card: 2300 MHz)

DisplayPort 2.1 *2
HDMI 2.1 *2

1. Quick guide
2. Anti-sag bracket
3. Anti-sag bracket installation guide

* "Boost Clock" is the maximum frequency achievable on the GPU running a bursty workload. Boost clock achievability, frequency, and sustainability will vary based on several factors, including but not limited to: thermal conditions and variation in applications and workloads.
* "Game Clock" is the expected GPU clock when running typical gaming applications, set to typical TGP (Total Graphics Power). Actual individual game clock results may vary. GD-147
KEY FEATURE
Powered by Radeon™ RX 7900 XTX
Integrated with 24GB GDDR6 384-bit memory interface
WINDFORCE Cooling System
RGB Fusion
Dual BIOS
Protection metal back plate
Anti-sag bracket
CORE CLOCK
Boost Clock* : up to 2525 MHz (Reference card: 2500 MHz)
Game Clock* : up to 2330 MHz (Reference card: 2300 MHz)
THE MOST ADVANCED GRAPHICS FOR GAMERS
Experience unprecedented performance, visuals, and efficiency at 4K and beyond with AMD Radeon™ RX 7000 Series graphics cards, the world's first gaming GPUs powered by AMD RDNA™ 3 chiplet technology. Immerse yourself in breathtaking visuals with the pinpoint color accuracy of AMD Radiance Display™ Engine and boost frame rates with AMD FidelityFX™ Super Resolution and Radeon™ Super Resolution upscaling technologies.1,2 To unlock even more performance, combine AMD Radeon™ RX 7000 Series graphics and compatible AMD Ryzen™ processors to activate AMD smart technologies.3
BREAKTHROUGH PERFORMANCE
AMD Radeon™ RX 7000 Series graphics cards set a new standard for ultra-enthusiast class gaming performance. Featuring advanced AMD RDNA™ 3 compute units, blazing fast clock speeds, and chiplet technology to enable fluid, high-refresh rate gaming experiences. Breakthrough new levels of performance with up to 24GB of GDDR6 memory and 2nd generation AMD Infinity Cache™ to deliver an incredible experience at 4K and beyond.
BREATHTAKING VISUALS
Discover new levels of fidelity and ultra-fast gameplay with High-Performance Rendering, a combination of compute-based AMD FidelityFX™ features and upscaling technologies, to deliver world-class visuals with remarkable performance. Further immerse yourself with the AMD Radiance Display™ Engine and DisplayPort™ 2.1 to experience up to 68 billion colors at up to 8K 165Hz.
BETTER TOGETHER
Combine AMD Radeon™ RX 7000 Series graphics cards and AMD Ryzen™ processors to activate AMD smart technologies3. You can unleash outstanding performance to give you an edge in the game. Advance your AMD Radeon™ RX 7000 Series GPU with the AMD Software: Adrenalin Edition™ application, featuring bulletproof drivers, for the best PC gaming experiences.
UPSIZE PERFORMANCE. MAXIMIZE FIDELITY
AMD FidelityFX™ Super Resolution technology1 takes upscaling technology to the next level. Providing incredible image quality while boosting framerates in supported games. AMD Radeon™ Super Resolution (RSR)2 leverages FSR technology on the driver level, giving you upscaled performance benefits across thousands of games.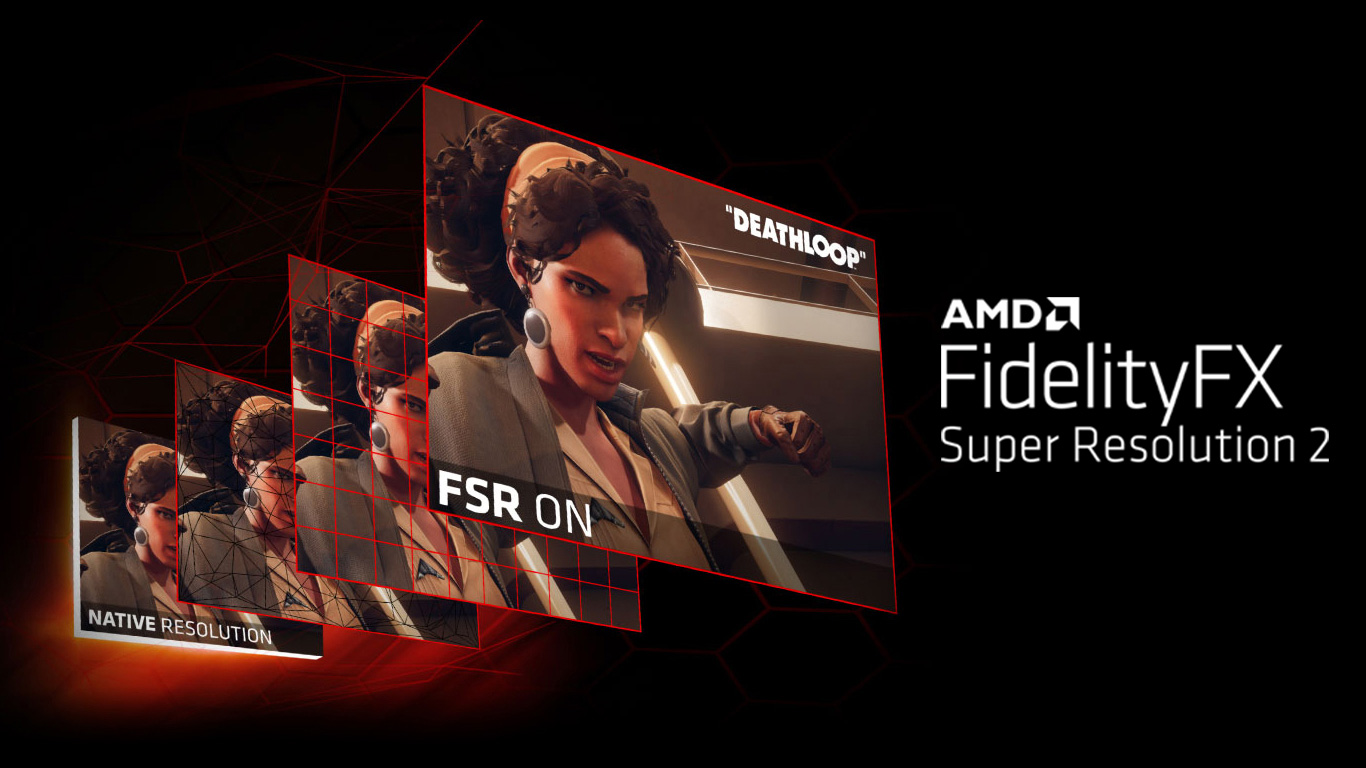 WINDFORCE
COOLING SYSTEM
The WINDFORCE cooling system features three 100mm unique blade fans, alternate spinning, 9 composite copper heat pipes, a large vapor chamber directly touches the GPU, 3D active fans and Screen cooling, which together provide high efficiency heat dissipation.
SCREEN COOLING
Extended heatsink allows air to pass through, providing better heat dissipation.
RGB FUSION
With 16.7M customizable color options and numerous lighting effects, you can choose any lighting effect or synchronize with other devices in GIGABYTE CONTROL CENTER.